Two environmentally conscious 16-year-olds have launched a fashion brand that doesn't cost the earth.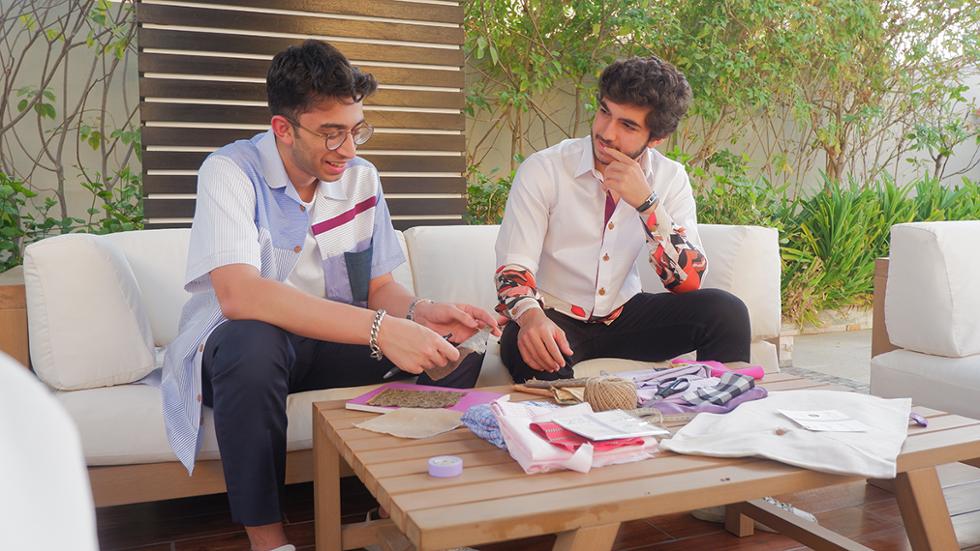 Increasingly, the coronavirus crisis is being referred to as a quarantine on overconsumption. And nowhere is this more apparent than the fashion industry.
But for two Dubai students, a fashion awakening that puts people and the planet ahead of profits has been in vogue for over two years now.
It was while on an impromptu trip to a mall three years ago that Mohammad Sani Ali and Ismail Dajani, 16-year-old American School of Dubai students, hit upon an idea that led to the bursting of the fast-fashion bubble they'd been in – to bring sustainable fashion into the mainstream. And that dream was soon turned into reality with the launch of men's fashion line Iris.
Starting out with a belief that "we could do better," and that the fashion industry was long overdue for a change in practices, Sani united with Ismail, who has a keen eye for design, to get Iris into Dubai's wardrobes – and minds. "Our central practice is closed-loop production, which is the process of using material waste (in our case, surplus fabric) to create new products – with packaging made from biodegradable material," says Sani.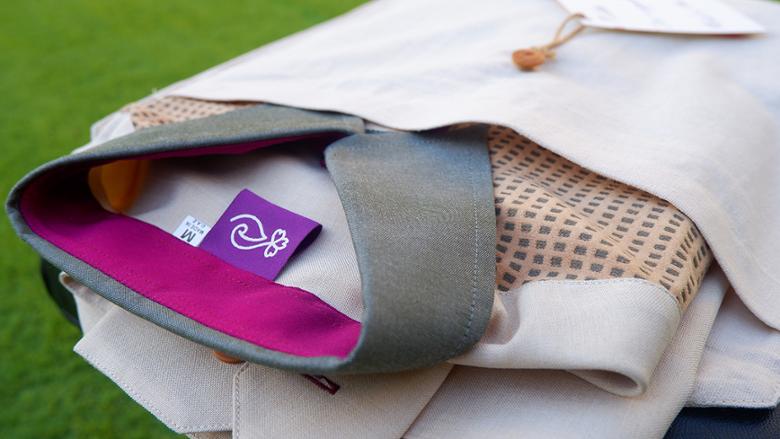 But going green was not the only goal. "We also want to educate people on the issues in the fast-fashion industry and how there is room for change," he says.
In a throwaway society, while a lot of people are aware of sustainable food and transportation, Sani feels fashion has taken a much slower route to reach that level of mindfulness. "The Covid-19 crisis was definitely a wake-up call towards consumerism, but the UAE has long placed importance on sustainability – allowing us to evaluate our consumption patterns even before the pandemic."
In keeping with the idea of sustainability, Iris's styles have heavy influences from Japan, with Sani all praise for the culture's respect for the environment "with an emphasis on using everything you have. This is evident in Japanese textiles such as boro, which is made from multiple tattered and repaired fabrics patched together. One particular collection that inspired us early on was Junya Watanabe's Spring Summer 2015 collection, where he exclusively used boro fabric in his clothes. This allowed us to look at the possibilities of sustainable fabric long before it became a buzzword."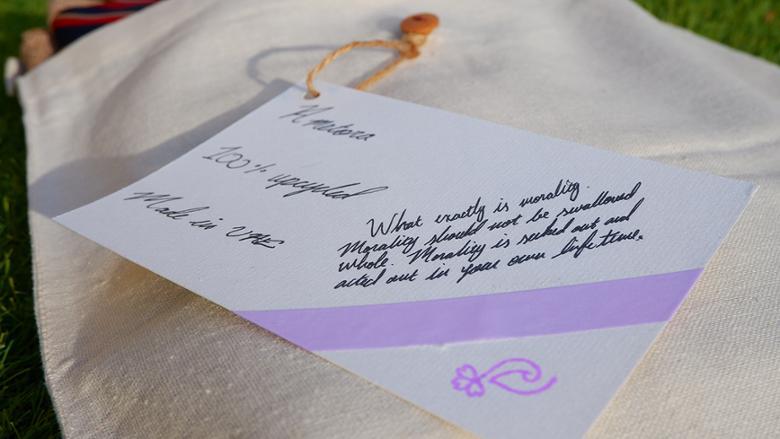 Sani, who counts Bernard Arnault from LVMH and Rei Kawakubo from Comme Des Garcons as his inspirations, says much of Dubai's fashion sensibilities have been modelled after American styles, with many people wearing simpler garments like hoodies and T-shirts. "We want to re-evaluate that style by bringing casual tailoring to the UAE, which has become fairly common in parts of Europe and Japan." Iris's prices range from about Dh350 to Dh450.
As a homegrown UAE brand, Sani says he would now like to scale the business through different channels within the retail and e-commerce landscape. "As a start-up, I believe the region offers a great ecosystem to further grow this brand. As novice entrepreneurs, we intend to raise capital, which will be challenging yet a learning curve in our journey. And in terms of production and design, we would like to incorporate more 'smart textiles', similar to those developed by the Cambridge-based research lab Advanced Functional Fabrics of America."
Source : https://fridaymagazine.ae/fashion/designers/enterprising-dubai-students-inject-sustainability-into-uae-fashion-1.2307763